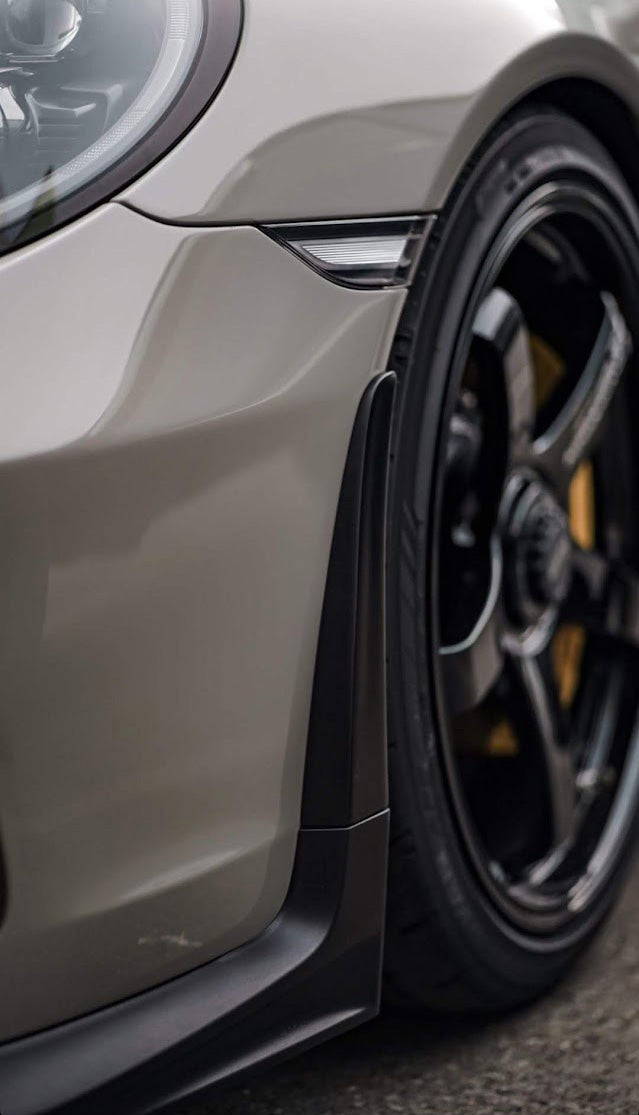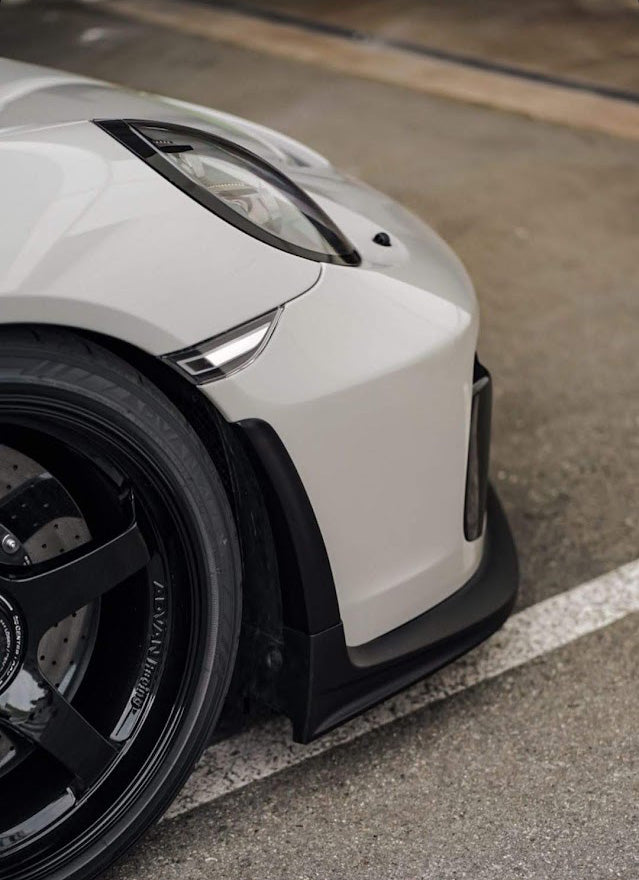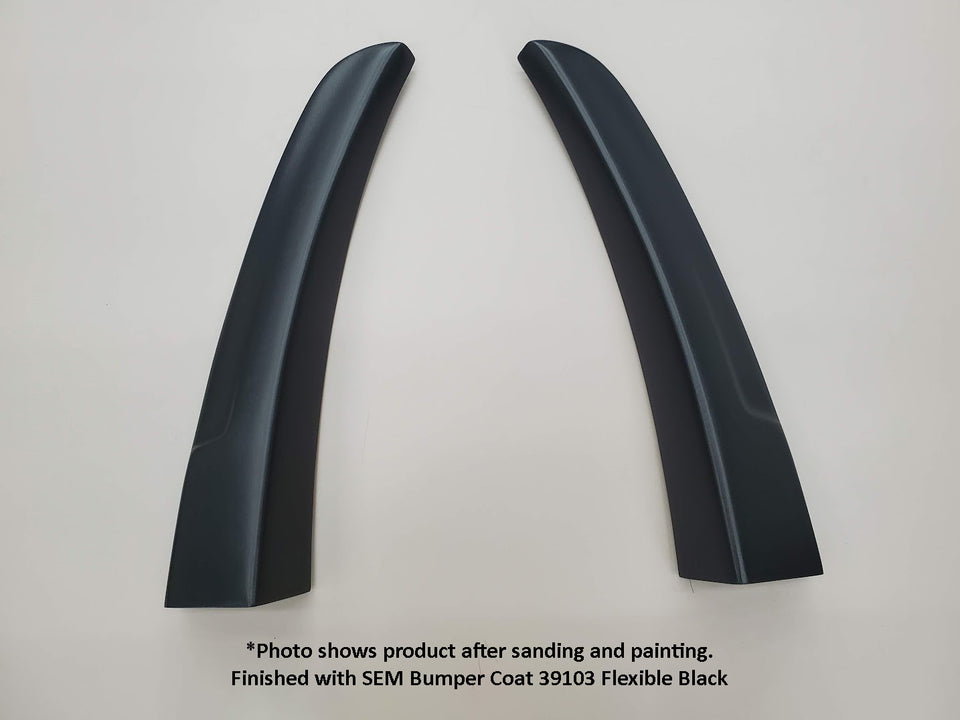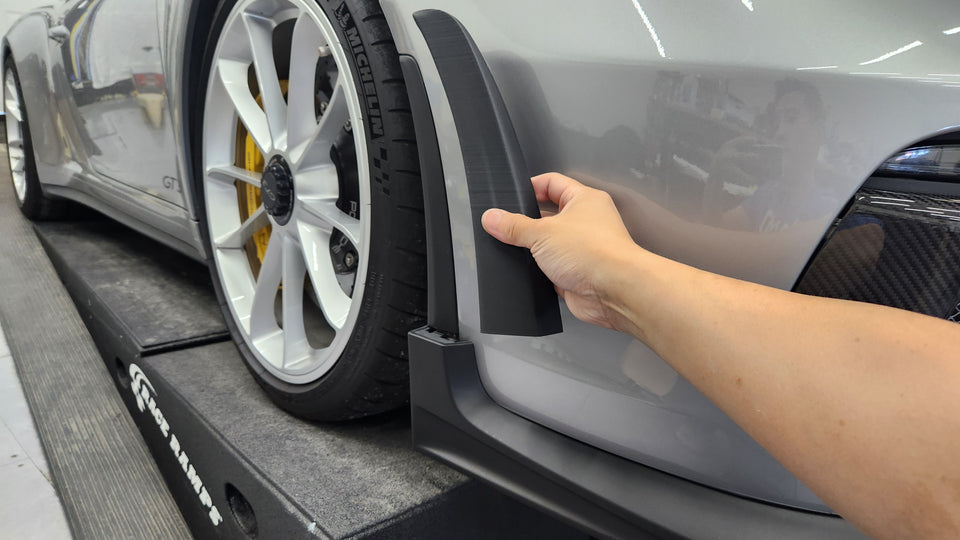 Bumper Side Lip Extension For RS Lip Conversion - 2017-2018 Porsche GT3 (991.2)
by Salter Aero
This unique product allows you to install a GT3 RS front lip on a regular GT3. The RS lip fits the GT3 bumper perfectly, however the side of the bumper is missing the side pieces only available on RS vehicles. 3D printed with carbon fiber nylon material.
OEM GT3 991.2 RS front lip required (not included). Part Number: 991.505.557.83
*Sanding and painting is required. You will receive an unfinished 3D printed part. Have your local autobody shop refinish and install.
Made to order. 1 week lead time required.