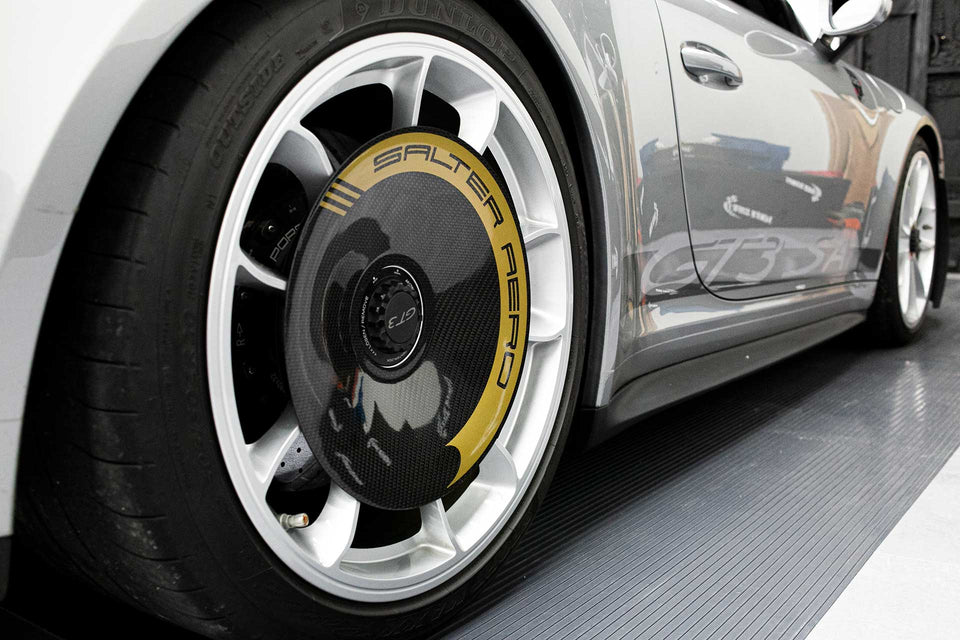 Carbon Fiber Aero Discs - 2014-2018 Porsche GT3 (991.1 & 991.2)
by Salter Aero
$2,599.00 USD
$2,999.00 USD
With great downforce comes great drag... unless you have Salter Aero's Carbon Fiber Aero Discs. Stream clean air to the rear wing, while reducing overall drag and turbulence. Slip through the air with Salter Aero Carbon Fiber Aero Discs. Includes two (2) rear wheel Aero Discs and mounting hardware. Fits OEM wheels only.
Limited Production. 2-3 week lead time required.
*GT3 and GT2/GT3 RS Aero Discs are not interchangeable. This product is for GT3 (non RS) fitment only. GT2/GT3 RS version is available here.
*Paint protection film or other protective barrier is recommended to avoid scuffs or damage to the painted wheel surface prior to the installation of this product.
For custom stripe colors please contact us for the decal design file. Your local sign or sticker shop can make them to order.